When I think of churros, my mind goes instantly to Walt Disney World! Those are crunchy, fried, sweet snacks that are some of my favorites. That's why I knew I had to turn my favorite chaffles into churro chaffles. Now, whenever I crave churros, I just make these!
LOW-CARB BREAKFAST CHURROS
This is one of my favorite keto chaffle recipes because it tastes sweet without actually having any sugar. Nope, this Keto Churro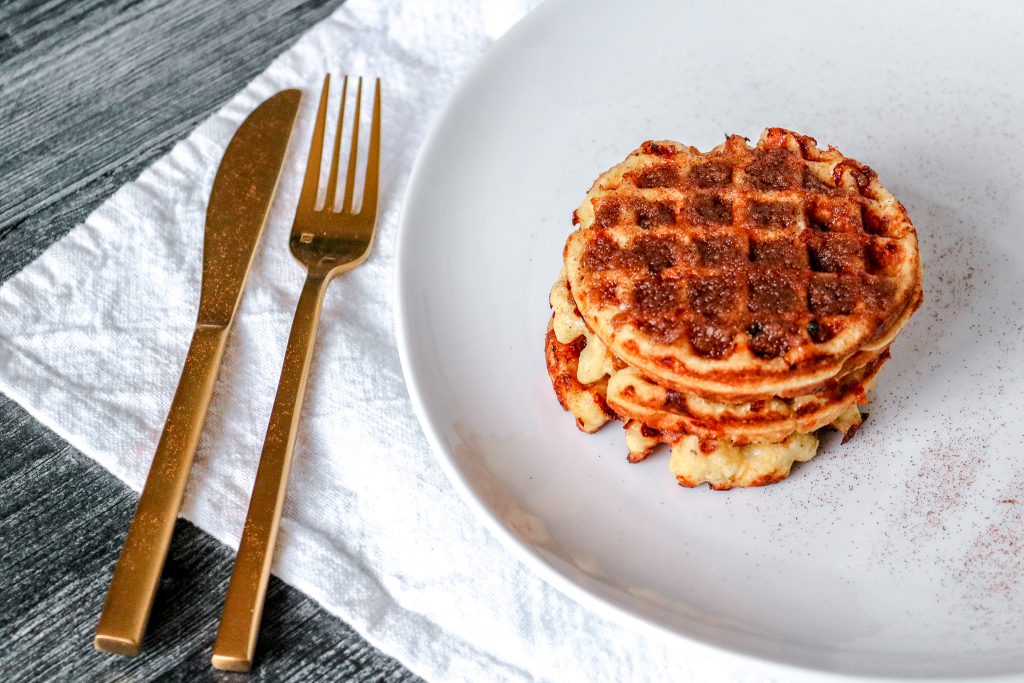 Eat these chaffles for breakfast or grab one when you really need a snack. They are full of protein without too many carbs.